I am pretty sure it has rained the past 25 out of 28 days, or pretty close to that. At first it was great since Lake Hopatcong really needed the water to raise the lake. But now it's been raining for far too long and I just want the sun! And summer!!
With all this rain, it feels like we could be in Washington State. More exciting, Forks, Washington. That was for all of you Twilight fans out there :] If you're NOT a fan of Twilight, then I'm sorry for the reference. If you have NO IDEA what I'm talking about, this is what I'm referring to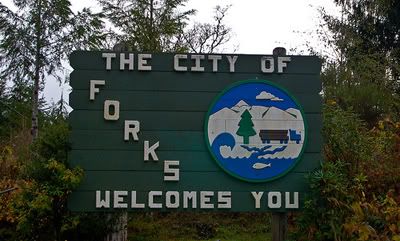 I would only enjoy this weather if Edward Cullen was around
Within the next few days I will be featured on the famous
Chainsaws and Jelly
blog! Keep an eye out, and if you have never checked out her blog, DO IT! She posts amazing artwork all the time :]
I'm hopefully going to be getting a lot done this weekend. My agenda includes building (YES BUILDING) an infrared filter for my DSLR/SLR cameras, actually shooting some photos, possibly looking for some more loans (gotta pay my SVA tuition soon x___x), enjoying some ice cream and quality time with my boyfriend, and possibly getting another piercing. We'll see how everything pans out though.
I am actually doing work today at my internship, so I must keep this short!